| | |
| --- | --- |
| | |
Robert Stephenson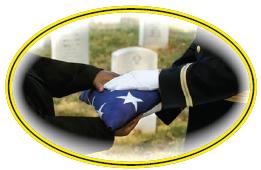 There's a mournful quiet at Friars Folly Wine Cellar in San Marcos, where regulars are remembering musician Robert Stephenson, who delighted patrons by mixing in history lessons with tunes from the Great American Songbook.

"He has hundreds of admirers," said Tami Ridley, owner of Friars Folly.

Stephenson had been playing regularly at Ridley's restaurant since he talked his way into his first gig on Jan. 3, 2003. In the past year, he also has been a Friday and Saturday fixture at Nattiya's Thai Restaurant in San Marcos.

Stephenson, 84, died Feb. 22.
Click on the link to read the rest of Robert's obituary written by Gary Warth of the North County Times.
Robert leaves all of us with a lot of memories. He entertained us at Friars Folly with such a wide variety of tunes that it was rare that somebody could stump him. My last song request was "The Red River Valley" where I grew up.

Countless 'Happy Birthdays' and other celebrations were made special with Robert's music. Please share your memories about Robert with the rest of us. You can email them to me at [email protected] or bring them to the restaurant.

I'll keep you posted for the date where we can all get together and celebrate the life of this kind gentle man who brought so much musical joy to our lives. Check the web site in a few days for more information.

A-La-Robert regularly played the piano on Wednesdays and Sundays. At Friars Folly, we still find Robert to be irreplaceable, so for the time being, you will be entertained by various other artist groups while the piano respects his memory.

This Wednesday, March 8th, a wonderful new group will be playing some old time rock and roll out of the 50's and 60's.
How I wish we had more songs and time with Robert. He was more than a piano player, he was a true hero and survivor of Pearl Harbor and other South Pacific WWII attacks. Read this North County article about the Pearl Harbor Survivors Association - "Local Pearl Harbor veterans remember day of infamy".


Following is a transcript of some of the memories he shared with me.

Tami Ridley
San Diego 2nd Generation Native

Robert Stephenson was one of the 'real-deal' San Diego natives. His father came from Ohio and married a San Diegan woman. Later Robert was born in a local hospital that he told me later became a used car lot.

His mother sent Robert off at an early age for five years of piano lessons with an old maid teacher at 50 cents a lesson. Robert said he liked to play but, like most boys, didn't like to practice. He claims he was a lousy student, but kept up with music studying harmony & theory. Robert had a tendency to be humble though so I'd truly be surprised if he wasn't actually a stellar young pianist.
As a young man, Robert foresaw the upcoming future of another World War and says he decided to go down to the recruiting office in Los Angeles and signed up for a six year term in the Navy in May 1940. He said he was premature because he wanted to be earmarked to be in the military band instead of digging foxholes.

He was shipped to Washington DC where at 20 years old he began his training to be in a 20-piece band with many other talented musicians from the all around the United States. After a year of preparation, Robert had a six year term of performing overtures, concerts on the ships, marching in a lot of parades mostly playing the trombone and baritone, and performing as a dance band throughout the war in military clubs.

Attack of Pearl Harbor

Life in WWII was not all music for Robert though. After a few weeks of training in a Georgia boot camp, he was stationed on the USS Honolulu cruiser in July 1941. His wartime duty was as a lookout on the ship scanning the horizon with a headset to report on enemy spottings. From this ship, Robert watched as the Japanese kamikazes focused in and bombed Pearl Harbor.
Battle of Kula Gulf

After the attack, the USS Honolulu needed refitting, upgrades and repairs so he was moved to the Helena destroyer ship after war started. This ship was in various skirmishes in the South Pacific in 1942. In the aftermath of this Battle of Kula Gulf off the coast of Kolombangara in the Solomon Islands,
In the middle of the night on July 6, 1943, the gunnery crew was alerted that the Japanese ship was approaching. They exchanged torpedoes, however, the Japanese destroyer sent out three torpedoes that broke Robert's ship in half. As the boat capsized, Robert said he walked right off the middle of it into the water.
Robert found himself with a 1000 other sailors on rafts designed for 12 men filled over capacity with 20 sailors all hoping to survive. Far out islands could be seen. Not everybody survived. Some got picked up and the rest eventually drifted to shore after floating around at sea for three days.
Robert was among the 60 sailors that landed on the island of Vella Lavella. The island was controlled by the Japanese; however the natives took a liking to the American sailors. They were friendly, kept them on the move from the Japanese patrol and fed them with stews made out of fish and other indigenous tropical foods in big missionary pots. Robert remembers one of his best meals ever was a pot hanging on tree branches over an open fire filled with rations of corned beef and rice that the natives stole from the Japanese. They ate their meal out of bowls they made from coconuts and had bananas for dessert.
The American crew was deserted on the island for over a week. Robert said they passed their time smoking a strong island tobacco. He said the women weren't beautiful like the Tahitian women that swam out to greet Marlon Brando in "Mutiny on the Bounty". Robert found them too ugly and skinny to hook up with. An Australian spotter, that worked for the US reporting on enemy ships, located them and through his portable short wave back pack, sent word of the survivors to the American base. As the LST flat bottomed boats arrived to the island and dropped their openings, two groups – one of 60 men and the other of 100, waded out into the shallow water and walked on to be taken back to the mother ship. Robert said he tried to enjoy the celebration of their return with a couple of beers, but after all of that deprivation, they only made him sick.
Bombshell Movie Star Heddy Lamar Served Robert Coffee at the USO

Robert had his light moments during wartime too. He earned $21.00 a month and enjoyed going to the USO to find girls that served the sailors coffee and donuts. Heddy Lamar gave him a cup of coffee.
After the War

After the war, the Helena went to Merrit Island. Robert hung out in Oakland and San Francisco and said he fell in love with every girl he met.
He was 26 years old when he met his first bride. The newlywed couple moved to Cucamonga where parents had orange grove. Robert said he just wasn't interested in farming.
He said he tried to go to USC, but didn't have right kind of brain to do what was required so he dropped out after six months. He would have been music major, but the classes were mostly classic.
And that, my friends, is where Robert and I reached the end of collaberating on his biography. There was so much more to tell . . . if only time was on our side.

I'll look forward to hearing the memories you shared with Robert.
IN LOVING MEMORY OF A-LA-ROBERT